Martin Luther King, Jr. Tribute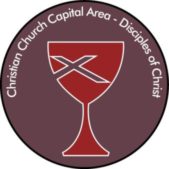 Rev. Dr. William "Bobby" McClain to Preach
The Commission For Congregational Life is pleased to announce that the Rev. Dr. William Bobby McClain will be guest preacher for our annual Rev. Dr. Martin Luther King, Jr. Tribute to be held at 3 p.m. on Sunday, January 19 at Henson Valley Christian Church in Ft. Washington, Maryland. The Rev. Charles Lucas, Jr. is Pastor there.
Dr. William Bobby McClain earned his B.A. degree, summa cum laude, at Clark College, Atlanta. His Master's and doctoral degrees were earned at Boston University School of Theology. He conceived of and chaired the committee which produced the hymnbook, Songs of Zion, which sold more than 2.5 million copies and changed the composition of Christian hymnals of every denomination. He also wrote Come Sunday: A Liturgical Companion to Songs of Zion, and he is at work completing African American Preaching and the Bible: The Preaching of Zion, the third book in this trilogy.

In 1978, Dr. McClain established and served as the executive director the Multi-Ethnic Center for Ministry at Drew University, Madison, New Jersey. There he wrote Travelling Light: Christian Perspectives on Pluralism. He is also the author of Black People in the Methodist Church: Whither Thou Goest and with the late Dr. Grant Shockley and Dr. Karen Collier, Heritage and Hope: African American Presence in Methodism.

In 1991, his Clark Atlanta University alma mater awarded him the Doctor of Divinity degree in recognition of his achievements in religion and civil rights. In 1999, he was named to the Mary Elizabeth McGehee Joyce Chair in Preaching and Worship at Wesley Theological Seminary, the first fully-endowed chair in the seminary's history, where he taught preaching and worship for 34 years. He retired from the seminary on December 31, 2013, and is now Professor Emeritus.

Professor McClain met Dr. Martin Luther King, Jr., in Montgomery, Alabama, where Dr. King was pastoring and McClain was a teen-aged preacher in his hometown of Gadsden, Alabama. After completing his seminary degree at Boston University, where King had previously received his doctorate, Reverend McClain returned to Alabama in 1962 to work with King and the civil rights movement and to serve as pastor of Haven Chapel Methodist Church in Anniston, Alabama, where he remained until returning to graduate school at Boston University in the fall of 1964.
From 1968 to 1978, Dr. McClain, an ordained minister in the United Methodist Church, served as senior pastor of the historic Union United Methodist Church in Boston. During that same period he taught at Boston College, Harvard University, Northeastern University and Emerson College. From 2001-2003 Dr. McClain served as the Senior Pastor of Philadelphia's Tindley Temple United Methodist Church where the great Charles Albert Tindley served as pastor and wrote many of his famous and beloved Gospel songs.

Dr. McClain is the father of two sons: William Bobby McClain, Jr. and David Wilson McClain. He and his wife, the former Jo Ann Mattos, Administrative Assistant to the Executive Secretary of the Council of Bishops of The United Methodist Church, make their home in Fort Washington, Prince George's County, Maryland.