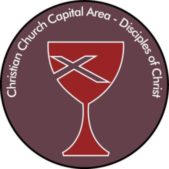 2020 Rev. Dr. Martin Luther King, Jr. Tribute & Action Honors Rev. Brenda Cardwell
The 2020 Rev. Dr. Martin Luther King, Jr. Tribute and Action, sponsored by the Commission For Congregational Life of the Capital Area Region was a faithful and joyful occasion. Clergy and laity from around the Region gathered at Henson Valley Christian Church in Fort Washington, Maryland on Sunday afternoon, January 19 to remember the life, words, and witness of Dr. King and to be inspired to action for the causes to which he was committed.
Those gathered were inspired by musicians from both Henson Valley Christian Church and First Samoan Congregational Christian Church of Alexandria, Virginia. Our Guest Preacher, the Rev. Dr. William Bobby McClain, who worked with Dr. King when he was a young preacher in Alabama, and has been an author and preaching professor at Wesley Theological Seminary, challenged us to remember Dr. King's deep commitment to fighting racism, poverty, and militarism. He reminded us that, "Racism is a sin because it calls into question the ability and wisdom of God to make people in different colors… God's rainbow creation!" Dr. McClain also convicted many of us when he shared a litany of data and facts about racial injustice and the disparities in economic opportunities between those of different races by reminding us that, "To keep silent on these facts is to engage in an act of betrayal."
The service culminated in the honoring of the Rev. Brenda Cardwell, longtime advocate and leader in the Pro-Reconciliation/ Anti-Racism commitment of the Christian Church (Disciples Of Christ), leader in the Capital Area Region, and founding Pastor of Pilgrimage Christian Church in Suitland, Maryland. Introduced by her friend and mentor, the Rev. Dr. Delores Carpenter, Rev. Brenda was commended for "a lifetime of prophetic, pastoral, and visionary service to our denomination, our region, and to Pilgrimage Christian Church uplifting the cause of racial justice, reconciliation, and equity."
Several "offerings" were received, including toiletries, hats, and gloves for the outreach program of Henson Valley Christian Church, letters of support for our immigrant, refugee, and asylum-seeking neighbors, a call to participate in the Poor People's Campaign: A National Call for Moral Revival, and a financial offering. $1,388 was received with half going to the Poor People's Campaign and half for Henson Valley Christian Church's outreach program. Thanks to all who donated.