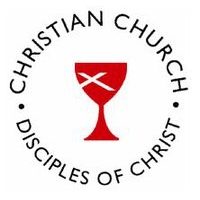 2023 General Assembly
The 2023 General Assembly welcomes two knowledgable Bible Lecturers to enrich our theme Kindom of God Within Us, Among Us by offering reflections on two of our three theme scriptures. Join Anathea Portier-Young, Associate Professor of Old Testament at Duke Divinity School on Monday as she teaches on Genesis 11:1-9. And join Edwin David Aponte, Ph.D. Dean of the Theological School and Professor of Religion & Culture at Drew University on Tuesday as he teaches on 2 Peter 1:3-7.
Children and Youth Programs

Explore the Children and Youth programing at General Assembly and plan your family's trip to Louisville this summer. With faith formation and fun that tie into the assembly theme, the whole family will feel connected.
Read Up with Louisville Authors

From novelists and poets to journalists and activists, Louisville has been home to many notable authors of our time. Explore the full list of authors and add some to your 2023 reading list.
Promotional Materials Available

New materials now available! From video trailers, to graphics, to social media posts, find what you need to promote General Assembly in your congregation and region.
For the latest news on ministries across the life of the church,
follow us on any or all of our social platforms