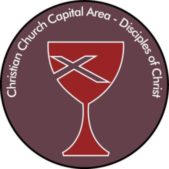 Advertising, Exhibiting, Vending Opportunities at the Regional Assembly
The 2022 CCCA Regional Assembly is October 14-15, 2022, at the William F. Bolger Center in Potomac, Maryland. In celebration of this year's Regional Assembly, we are excited to offer your church the opportunity to share some of your ministry's great work in the Capital Area Region. We invite you to purchase an Ad in our Regional Assembly Program Booklet by submitting a collage of photos of your ministry in action. Highlight outreach ministries, food programs, youth groups, etc. We, the members, families, and friends, would love to hear about it. In alignment with our theme found in Micah 6:8, Justice, Mercy, Humility: What is Required of Disciples Today? We want to bring awareness to ministry opportunities; this is also an excellent way for the people to connect their gifts, talents, and passions with a ministry.
We have established the following rates for those interested in an Ad in the Regional Assembly Program Booklet:
Exclusive Full Page (7.5 x 10″ image area)
$450.00
Includes one Regional Assembly Registration, exhibit/vending table, one workshop session presentation, meals for the day for one person
Full page (7.5 x 10″ image area)
$325.00
Includes one Regional Assembly Registration, exhibit/vending table, one meal for one person
Half page (7.5 x 4.75″ image area)
$200.00
Includes exhibit/vending table, if desired
Quarter page (3.5 x 4.75" image area)
Below are the Ad requirements:
The advertiser will provide all advertisement images.
Color is available and is preferred.
Delivered in .jpg, .tiff, or .gif format (note that .pdf images do not reproduce well)
Any contained pictures should be high resolution to maximize their quality.
Delivered by e-mail no later than August 31, 2022, to assembly@cccadisciples.org
Payments made via check/money order mailed to Christian Church Capital Area Attn: Regional Assembly Ad, 8814 Kensington Parkway, Suite 208, Chevy Chase, MD 20815-6743.
If you need assistance in preparing or composing your advertisement image, don't hesitate to get in touch with us at assembly@cccadisciples.org directly. We have several standard formats available that might help some potential advertisers.
Instructions for Exhibitors and Vendors:
Exhibit tables will be available by 1:00 p.m., Friday, October 14, 2022.
The exhibitors should arrange displays/Exhibits by 5:00 p.m. on Friday.
The exhibitors should remove displays/Exhibits by 6:30 p.m. on Saturday, October 15, 2002.
Vendors will be responsible for the security of their items.
Dedicated Room for Vending purposes.
$150, in addition to the Full or Half-page advertising fee above.
The room and contents will be secured and attended to by the vendor during the Assembly
.
The scheduled program for the Regional Assembly includes:
Keynote Speakers:
Rev. Dr. Bernard Richardson, Dean of the Chapel, Howard University, and Rev. Steve Doan, Retired Disciples Chaplain. (See bios/ photos on
website
)
Learning Center topics and Workshops include something for all ages:
Mastering Biblical Storytelling: For Children and Beyond
Spirituality and Activism
Refugee Resettlement Nuts and Bolts
Helping Your Church Recover from COVID
The Value of Small Churches
Principles of Board Governance for Congregations
Green Chalice – Carbon Neutral Churches
Please refer to the event page on the
CCCA website
for the latest program information
NOTE: All applications, images and payment are due by August 31, 2022.