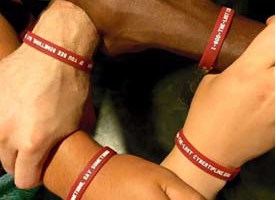 Annual Corn Roast & Chicken Dinner Celebration at Camp Mary Mac
THIS SATURDAY
!!!! Annual Corn Roast & Chicken Dinner Celebration at Camp Mary Mac
August 13, 2016
10:00 a.m. – 2:00 p.m.
TICKETS AVAILABLE NOW
CONTACT YOUR MINISTER FOR DETAILS
ACTIVITIES
Hayrides
Moon Bounce
Children's Activities
Lots of good fellowship
Information about the upgrades and construction on the Dining Hall and Cabins
Talk with the new Mary Mac Management Committee Members
MENU
All the corn you can eat (free)
 BBQ Chicken Dinner ($10.00)
Includes ½ chicken, roll, drink & sides
Or
Bring your own picnic lunch — (you provide lunch, we provide the corn… drinks will be available for purchase)
For Directions see Events
NEVER BEEN TO CAMP MARY MAC? Take this opportunity to introduce your family, children/ grandchildren, and friends to the wonders of the Camp.
Meet the new Camp Mary Mac Management Committee and all the hard working volunteers that keep the Camp safe for all the campers!
Take tour and see what we have planned for this Fall – Your Capital Campaign contributions are about to be put to amazing use.
IF YOU HAVEN'T CALLED THE REGIONAL OFFICE TO RSVP OR WITH YOUR TICKET SALES NUMBERS, PLEASE DO!