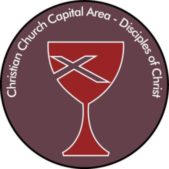 Busy Weekend in the Capital Area!
Regional Board Meeting – Installation Service – Ordination!
This past weekend, January 20-21, was a busy and exciting time in the life of our Region! On Saturday Morning, your Regional Board met and faithfully worked to ensure the ministry and mission of the Capital Area Region was on track and vital. Moderator Kevin Wiggs, Moderator-Elect Miriam Gentler, Treasurer Paula Edwards led the meeting with insight and care.
You can view the Regional Ministers' Report (which includes a review of 2017-2018) online at:
https://youtu.be/BRyR3ImIJmw
Later on Saturday, people from around the Region gathered at Shepherd Park Christian Church to celebrate the installation of their new Senior Pastor, the Rev. Terri Lynn McLellan. An ecumenically diverse group of clergy and lay leaders came together to install and support this dynamic pastor and this vital congregation in our Region. Rev. Dr. Reginald Thomas, Sr. preached on Joshua 1:1-11 "Moving Forward."
Then on Sunday afternoon we once again joined as the Body of Christ to share in one of the most sacred acts in the Church: to ordain one who is called to Christian Ministry. The Rev. Tracey Perry was ordained at University Christian Church, with many family & friends present. The Rev. Nathan Hill, pastor of University Christian Church, preached her ordination sermon, "Set Apart," based on Jeremiah 1:4-10.
To see more pictures of these important events in the life of our church, please "Like" our Capital Area Facebook Page: https://www.facebook.com/cccadisciple/