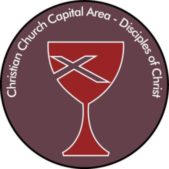 Camps and Conferences – Christian Church Capital Area
We have dates available for Summer & Fall 2023!

Information on Reserving
We now offer Linen Bundles for your entire stay at $40 per person.
Greetings!
I'm writing in my role as the Regional Shepherd charged to connect with the Camp and Conference Commission. As you know it's almost CAMP TIME!
Even as we speak preparations are being made for a full season of church camps and conferences for all ages and family configurations, interspersed with spiritual life retreats for individuals, small groups and congregations.
Bethany Beach Conference Center will be busy this season!
And that's just the way we want it. In fact, that's the way we need it! The more fully we use the conference center this summer the more offerings we'll be able to share through the offseason and next year. So, please plan to spend some time this summer visiting Bethany Beach!
Got a kid that's camp age? Send 'em!
Got a younger kid that would thrive at the conference center with parental supervision? Bring 'em!
Got a family in search of a place to do a beach vacation, where…
…there is fun for all ages…
…you don't have to go out to eat every night…
…you don't have to worry about parking…
…you never have to wash dishes?
…you are TWO BL0CKS from the beach!
Just throw 'em in the car and make the trip to Bethany Beach!
Just need a day or two to sit in the sand? We have the perfect place for you to spend the night!
And, here's the deal with our camp program.. The Camp and Conference experience offered by our Region is unique. We are intentional about making sure the sacred ground at Bethany Beach is also a safe space for everyone who attends. For us, that means our staff, facilities and programs are LGBTQ+ friendly. In fact, our hope is to raise a new generation of kids and adults who are so excited about the welcome they receive at camp and conference that they'll invite ALL their friends to join them.
"Jesus Camp " has been the unofficial name for CYF (high school) Conference over the years. Now more than ever,our mission is to make Jesus Camp (for all ages) just the way Jesus would want it- a movement for wholeness in a fragmented world.
For more information or to register to attend go to www.cccadisciples.org/camp.
Shalom,
Rick Powell
Reserve your Camp Dates HERE