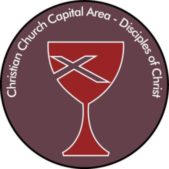 Capital Area Calls Dean Phelps as Interim Regional Minister
In a called meeting on January 21, the board of the Christian Church Capital Area voted unanimously to call Rev. Dean Phelps as Interim Regional Minister. He began serving in this role on February 6.Dean's ministry includes 15 years in regional ministry. Most recently, he served as interim regional minister with the Christian Church in Kentucky. Prior to returning home to Kentucky, Dean also served as interim regional minister with the Oklahoma and Central Rocky Mountain regions. He served local congregations in Georgia and as an associate regional minister in Georgia and Indiana.
Rev. Phelps will continue to reside in Versailles, Kentucky, while serving with the clergy and congregations of the Capital Area. He is readily accessible by email at rm@cccadiscples.org, and he has already engaged with the regional board, commissions, and search committees in the Region.
Three regional elders will join him in service to the Capital Area, Martha Brown, Bob Perry, and Rick Powell. The regional elders will provide clergy and congregational care and will be present for significant events in the life of Capital Area congregations. They will also be a standing presence on regional commissions: Martha Brown with the Commission for Ministry, Bob Perry with the Commission on Congregational Life, and Rick Powell with the Commission on Outdoor Ministry.
Dean was born and raised in Maysville, Kentucky, and attended the University of Kentucky as a music major, focusing on voice and choral performance. He completed his undergraduate studies in mathematics. He earned his M.Div. from Emory University's Candler School of Theology and holds an M.S. in Management from Georgia State University.
An accomplished musician and recording artist, Dean incorporates music into every aspect of his ministry. He has released eight CDs and has received local and national recognition for his guitar playing.
He has been married to Deb Phelps for 35 years. A former science teacher, Deb is a founding pastor of DisciplesNet Church, and she currently serves as pastor to New Union Christian Church (Disciples of Christ) in Versailles.
Feel free to reach out to Dean and introduce yourself with an email to rm@cccadiscples.org.