Disciples Mission Fund is June 24!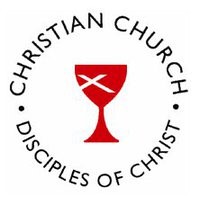 DMF Day
is a giving day in support of Disciples Mission Fund, which makes it possible for the whole church to work together, doing far more than we could alone.
On June 24, we will celebrate the work we do together as church because of Disciples Mission Fund. Follow Disciples social media on ;
Facebook
,
Instagram
, or
Twitter
for stories about how DMF transforms lives, and share your own stories tagged #DMFDoesThat.
Live events throughout the day will also highlight the impact of DMF: an episode of Imagine with Me with our General Minister and President at 10:00 ET/7:00 PT, a stewardship webinar at 2:00pm ET/11:00 am ET, and a prayer service to close out the day at 8:00pm ET/5:00 PT.
Get the full schedule and details here
.
Will you be part of this good work?
Just imagine what our gifts can do.
You don't have to wait until Thursday to make your gift.
Give now
and help DMF Day get off to a great start.