Disciples Virtual Gathering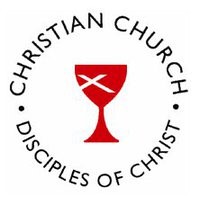 An Invitation to the Disciples Virtual Gathering!
Virtual Gathering August 7
You are invited to participate in the 2021 Disciples Virtual Gathering, on Saturday, August 7, 2021!
What is the Disciples Virtual Gathering? We are glad you asked! It's a one day event on August 7 where Disciples from across the Christian Church (Disciples of Christ) in United States and Canada will gather virtually to:
Hear Bible lectures with dynamic teachers
Worship together, celebrating that NOTHING can separate us from the love of God
Attend interactive and engaging workshops on relevant leadership and ministry topics
Engage in a virtual exhibit hall that is informative and interactive
PLUS a virtual lounge where participants can connect and chat with each other
You can see the full line up of speakers and a schedule
on our website
.
It's all happening live on August 7, but you will have access to the exhibit hall and platform a few days early so you can browse, get a feel for the experience and prepare for a day of reflection, study, worship and learning.
We can't wait to see you there and celebrate that NOTHING can separate us from the love of God!
| | |
| --- | --- |
| | Watch the conversation between General Minister and President Rev. Terri Hord Owens and First Vice Moderator Rev. Stephanie Kendell now to hear why they are excited for the Disciples Virtual Gathering and what you can look forward to. Just click on the video or the button below. |
Have questions? Visit our Frequently Asked Questions (FAQs) page to have your questions answered.