Disciples Regional Women's Retreat 2019
May 31, 2019

-

June 2, 2019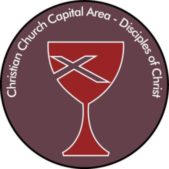 The Women's Retreat at the Conference Center at Bethany Beach is less than a month away: May 31-June 2, 2019. There is still time to register and plenty of room. We have invited the Rev. Dr. Pat Donahoo, a former pastor at Henson Valley Christian Church, and the current Executive Director of Disciples Women Ministries of the General Church in Indianapolis. She will be presenting the program "Seek Connection, Restore Wholeness." In addition, Rev. Miriam Gentle of National City Christian Church will give a presentation of her trip to Cuba with DW's Woman to Woman Project in the fall of 2018.
The Christian Church Capital Area (CCCA) Outdoor Ministries Committee of the Commission for Camps and Conferences has partnered with CampDoc.com so that you can register and submit your health record on-line, all in one place. Pamela Findley, the CCCA Camp Registrar, can help you with any questions you may have about registration. If she is not there, leave a message at 301-942-8266 x201 or send her an e-mail at campregistrar@cccadisciples.org.
Please share this information with other women from your congregation. We are looking forward to a great weekend with you!
Yours,
Sara Hindsley,
CCCA Disciples Women President and the CCCA Disciples Women Executive Committee
To set up a CampDoc.com account, go to: http://app.campdoc.com/!/home/auth/login?r=ccca
To download the traditional Application & Medical Forms: http://www.cccadisciples.org/camp#forms
Contact Sara Hindsley, CCCA Disciples Women President
For more information, click here to go to the Disciples Women page!