Give to Reconciliation Ministry
September 26 @ 11:30 am

-

October 3 @ 1:00 pm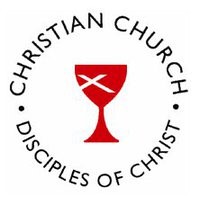 Your gifts help support pro-reconciliation / anti-racism programs through education, camp and conference, relationship-building in each expression of our Church. Thank you in advance for your support.
The Reconciliation Ministry Special Offering is received each year in congregations on the last Sunday in September and the first Sunday in October (in solidarity with World Communion Sunday). Funds generated by this special emphasis are used throughout the year to provide grants to ministries and congregations actively developing and implementing programs that promote our Church's Pro-Reconciliation and Anti-Racist identity. These programs and efforts seek to reveal, re-educate, and remove systemic and structural barriers in our communities that serve to deny the image of God and human thriving based on race.
In Isaiah 56:1 God says "Maintain justice and do what is right, for my salvation is close at hand and my righteousness will soon be revealed."
Your gifts to Reconciliation Ministry empowers our Church's witness to God's unfathomable love for all of humanity. With your generosity, leaders, communities, and our congregations are equipped to witness to God's love and justice in all times and in every season. The time is always ripe to stand up for justice to ensure that all of God's children are treated equitably. Thank you for joining us on this journey through your generosity.
Annual Fund
The Reconciliation Ministry has a special offering that is taken each year in the Fall. In the Summer of 2011, Reconciliation Ministry launched the Reconciliation Ministry Annual Fund. The Annual Fund complements the resources needed to support educational and granting programs of the ministry. You may contribute to the Reconciliation Ministry Annual Fund by following the online giving form below, or by downloading and returning the pledge form via mail.
How to give?
You can give online on the form below, or send your gift to the Office of the General Minister and President Treasury Services via mail. Please designate your gift, and if you are mailing it, send it to:
OGMP Treasury Services
Reconciliation Ministry Offering (Memo)
P.O. Box 1986
Indianapolis, Indiana 46206-1986
---
Giving online is easy and safe.