International Women's Day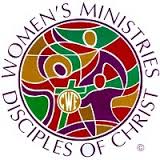 Women's History Month is celebrated in March, to highlight the contributions of women in history and contemporary society. International Women's Day is March 8.
Women's History Month began in 1911 when the California school district of Sonoma started a Women's History Week. It wasn't until 1980 that President Jimmy Carter issued a presidential proclamation declaring the week of March 8, 1980, as National Women's History Week.
The proclamation stated: "From the first settlers who came to our shores, from the first American Indian families who befriended them, men and women have worked together to build this nation. Too often the women were unsung and sometimes their contributions went unnoticed. But the achievements, leadership, courage, strength and love of the women who built America was as vital as that of the men whose names we know so well … ."
Throughout the next several years, Congress continued to pass joint resolutions designating a week in March as Women's History Week. In 1987, March was officially declared Women's History Month by Congress.
Disciples Women Ministries has began to pull together the history of women who have played a part in establishing, nurturing, promoting, and leading what we has become know and as Disciples Women's Ministries.
You can find these stories, as told thus far in the pages of Just Women of women who have impacted the perception of Disciples women across the breadth of the church.