MLK Tribute & Action
January 20, 2019 @ 3:00 pm

-

4:30 pm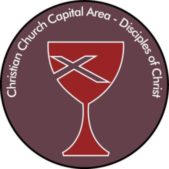 Making the Dream a Reality
Our region has observed Martin Luther King Jr. Day on the weekend of the MLK holiday and is currently organized by The Commission for Congregational Life. The 2019 Tribute is a follow-up to the 2018 observance during which we asked the question: Where do we go from here? Five decades after Dr. King's assassination (1968) and the March on Washington (1963), we know that it is time to move from inspiration to action. Please join The Commission for Congregational Life in welcoming Rev. Dr. Michael Kinnamon to our annual MLK Tribute & Action, on January 20, 2019. Dr. Kinnamon will speak on "The Poisonous Disease of Fear: Lessons from the Legacy of Dr. King", and respond to questions. Responders to his message include Rev. Brenda Girton-Mitchell, Grace & Race Ministries and Rev. Dr. Chaim Rodriquez, Iglesia Cristiana Nacional (Discipulos de Cristo).
Also, join us in congratulating distinguished Tuskegee Airman and North Chevy Chase Christian Church Elder, Charles E. McGee, who will receive our 2019 Bridge Builders Award. A light lunch will be available from 2:00 p.m. to 2:45 p.m. Please consider bringing a donation to support ministries addressing reconciliation and domestic violence. Clergy are welcome to join the procession. No vestments necessary. You are cordially and prayerfully invited to attend to the ecumenical event to fellowship with Disciples and other believers.
Help us spread the word about this inspiring event!