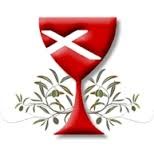 Show God's Love for Pastors
Pastor Appreciation Day is celebrated annually on the second Sunday of October. Pastor Appreciation Day started as "Clergy Appreciation Day", the idea of showing appreciation for your Clergy, Pastors, or Leaders is very Biblical and can be traced all the way back to Paul's new testament letters. Paul mentions this idea in a number of different letters that he writes to the various churches. Paul says this in his first letter to Timothy,
"Let the elders who rule well be considered worthy of double honor, especially those who labor in preaching and teaching." 1 Timothy 5:17
Clergy Appreciation Day/ Pastors Appreciation Day was not commercialized until the early 1990's, by making it a point to remind congregations to make the month of October special for their Pastor. They shepherd and guide the body of Christ under the authority of Scripture. They develop avenues for discipleship for the youngest to the oldest, and grow alongside a community of Christians who seek to collectively bear the image of God in the world around them.
Obey your leaders and do what they say. They are watching over you, and they must answer to God. So don't make them sad as they do their work. Make them happy. Otherwise, they won't be able to help you at all. Hebrews 13:17
This is the one time during the year where we are reminded to consider our Pastor, think specifically about their needs and how you can personally or as a congregation encourage them and their family. How will you celebrate your pastor throughout the month? Connect with the Pastoral Relations Committee. Here are 30 ideas to get you started.
No-Cost Ideas to Celebrate:
Serve them! Help with a house project or yard work.⁠
Make a card and share a favorite memory about your pastor from each of your family members.
Using your cell phone, record a short greeting of thanks and text/email it.
Make a "Top 10 List" of what you love about your pastor.
Orchestrate a drive-by with other church families! Make signs of appreciation, roll those windows down, and share the love as you drive through their neighborhood.
Make an acrostic using the name of your pastor and the strengths of their leadership.
Invite members of your church to share what they appreciate most about your pastor! Then, use those submissions to send an encouraging text to your pastor every day in October!
Ask the children in your church to draw pictures and/or write an uplifting message to your pastor. Bind them all together with ribbon or string and present them as a sweet reminder of how important they are!
Organize a time during your weekly service to pray over your pastors! Invite members to participate in a daily challenge to pray for your pastors all month long.
Find out your pastor's favorite Bible verse and, with the help of your production team, record church members of all ages reciting the verse. Present the video as a surprise during a Sunday service.
Low-Cost Ideas to Celebrate:
Invite them to dinner at your place!
If they have a green thumb, buy them a new houseplant. Monstera is a beautiful, easy plant to care for and looks great in a home or office.
If your pastor is married and has children, arrange for them to go out as a couple on a date night while you take care of their precious littles.
Send them on a citywide scavenger hunt! Include places to eat, monuments, and local hidden gems to give them a day they will never forget.
With the help of your church production team, interview various church members and stitch together a loving video to surprise them during service one week! Questions might include, "What is a favorite memory of your pastor?, "If you were to describe your pastor in one word, what would it be?. :What's the funniest thing your pastor has ever done?"
Collect a special offering to give to each pastoral family!
Send them a gift card to their favorite place: coffee shop, restaurant, or store. Take it up a level by putting the coffee gift card in this great tumbler!
Find a local designer to make a unique piece of art with a Bible verse, impactful quote, or image. They can hang it in their homes or offices as a practical statement piece that reminds them of their calling!
Who are their mentors? Reach out and ask if they would attend a small gathering to honor your pastor. At the gathering, speak words of encouragement and inspiration over your church leadership.
Buy them a book! Ask their spouse or family for their must-read list, or choose one of your favorites to pass along to them. If they haven't read Resilient yet, that's a great place to start!
Extravagant Ideas to Celebrate:
Share the QR code for a preloaded gift card to a favorite coffee shop and send it to your church staff. Or email them an Awana gift certificate and let them pick something from the Awana Store.
Drop off dinner for them to enjoy as a family! Bonus: throw in a favorite board game to turn the evening into a family game night.
Discover their favorite restaurant and give them a gift card to enjoy a meal out.
Connect with other church members to find out if anyone has a cabin or timeshare you can offer to your pastor(s)! Go ahead of time and stock the kitchen with food, or give them gift cards to a local grocery store to cover their food costs.
If you live near a park or tourist attraction, buy the whole family tickets for a fun day out!
Throw a [socially-distant] party! Use your church lawn as an outdoor event space and arrange for food trucks and live music to kick off a big celebration as a church community.
What big needs does your pastor have? Gather a team to help fix a car, put an addition on their house, or renovate their church office!
Are you a frequent flyer? Gift your airline miles to your pastor to use for a family vacation!
Detail their cars. Prepay for an appointment or buy them a gift card to a local detail shop.
With the help of your church community, surprise your pastor(s) with a gift every day! From coffee and lunch deliveries to time away with their family, shower them with love every day in October.