Regional Assembly 2020
October 2, 2020

-

October 3, 2020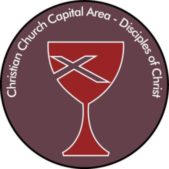 Register now to attend our
Virtual 2020 Capital Area Regional Assembly
Registration Link: http://www.cccadisciples.org/2020regionalassembly
Saturday, October 3
Our next Regional Assembly of the Christian Church (Disciples Of Christ) Capital Area Region will be October 3, 2020 and will be a creative mix of virtual and in-person. The theme of our event, from the book of Esther, is "For Such A Time As This," and we are delighted that our keynote speakers will still be the Rev. Dr. Jose Francisco Morales and the Rev. Daphne Gascot Arias! More details to come, but please put this date on your calendars and plan to attend! It is possible that on Friday evening some of our constituency groups will hold their meetings virtually, so please keep that evening open as well.
Three segments:
* Welcome & Keynote (morning)
* Business Meeting (late morning)
* Worship & Sermon (early afternoon)
Two registration prices: $10 regular; $15 registration plus printed copy of the program book and docket mailed ahead of time.
Program book ads are being received until August 17th.
For more information go online to: http://www.cccadisciples.org/2020regionalassembly