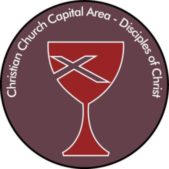 Save the Date!!
2023 Salt and Light Conference
Theme: "Leading in Times like These"
Date: Saturday, October 21, 2023, 9:00 a.m. to 4:00 p.m.
Location: United Christian Parish, 11508 North Shore Drive, Reston, VA.
Who Should Attend: Ministers and at least four lay leaders from each Disciples congregation.
Objective: We will provide practical lessons in leadership to recover from the residual effects of our COVID experience, ageing of our congregations, and isolation of our regional churches. Calling upon the lessons-learned of congregational, regional, and denominational efforts, we hope to provide inspiration that through faithful leadership these challenges can be met and overcome. We can restore, recover and reconnect. We can thrive individually and collectively as vital members of His church.
Cost: $15/person (lunch included).