Salt & Light 2021- A Training Day for Church Leaders
October 16, 2021 @ 8:30 am

-

4:00 pm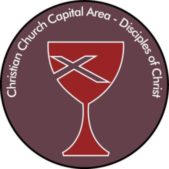 "American Conversations:
Racism, Immigration, Religion"
October 16, 2021
8:30 a.m. – 4:00 p.m.
National City Christian Church
5 Thomas Circle, Washington D.C. 20005
"Salt and Light" is our bi-annual program of fellowship, worship, and spiritual reflection. All lay and clergy leaders, and friends of the Christian Church Capital Area, are invited to participate.
Registration, continental breakfast, and a long-overdue "Covid-19 protocol" reunion will start the day, followed by a welcome and invocation by host pastor Rev. Amy Grant, and introductions by Rev. Jeff Stinehelfer, Interim Regional Minister.
Mr. Jim Winkler, General Secretary and President of the National Council of Churches of the USA, will keynote on the topic "Making Good Trouble".
Rev. Aundreia Alexander, Esq., Associate General Secretary, Action and Advocacy for Justice and Peace, will keynote on the topic "Making MORE Good Trouble".
Our own Rev. Dr. Sharon Stanley-Rea will address current immigration imperatives, "Making Even More Good Trouble"!
All of our keynoters, and Rev. Belinda King, will participate in a panel reflection, moderated by Rev. Nathan Hill, on "How to be a GOOD trouble-maker!".
Afternoon workshops, focusing on racism, immigration, and religious perspectives, will expand on the day's general theme. Rev. Edwin Lloyd will join our keynoters and panelists as workshop leaders.
"Salt and Light" will conclude with worship and Holy Communion, with Rev. Grant presiding and Rev. Marcus Leathers preaching.
Come to learn! Come to listen! Come to pray together! Then go to act together for justice and peace!
The program is offered for in-person attendance OR virtual participation, but either way, REGISTER TODAY!!