SPCA Virtual Community Meeting – Wednesday, September 9th at 7pm
September 9, 2020 @ 7:00 pm

-

8:00 pm
Dear Friend,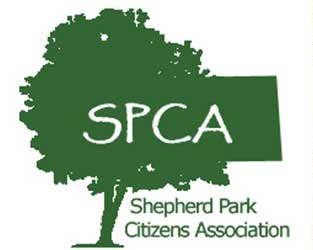 Please mark your calendars for the upcoming Shepherd Park Community Association (SPCA) Virtual Community Meeting on Wednesday, September 9th at 7 pm. Please use this link to register and the virtual meeting details will be sent out shortly.
For our upcoming September virtual community meeting, we have invited the DC Board of Elections (BOE) to a community conversation to speak with us about the upcoming November 2020 General Election. We expect that this could be a popular meeting topic and encourage you to register as soon as possible!
To show our appreciation for your continued support and as a special benefit to our members, we are soliciting questions from our members in advance of the meeting. We ask that you provide all of your questions by August 25th at noon. Questions can be submitted here. Then, we will solicit questions from our community and the public. You are welcome to include your name and email address but are not required to do so.
In addition to providing organizational and community updates at the September community meeting, we have also invited our public officials such as our Ward 4 MOCR, CM Todd's Office, SBOE representative O'Leary, and MPD to provide updates and answer any questions that you may have.
If you have any other questions or concerns, please do not hesitate to contact any of the SPCA board members. Thank you for your continued support and participation and be well and stay healthy!
Sincerely,
Naima Jefferson, SPCA President