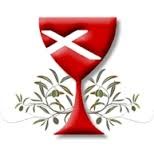 Join the Team for a Green Chalice Congregation!
Because of the work we have done with the rain garden, water runoff, mosquito traps, and other initiatives, SPCC is on track to be a Certified Green Chalice Church as part of the Disciples of Christ ministry.
We need a few people to join the team to work for climate justice in our neighborhood. If you are interested in signing on, or if you know of others who will be interested, please contact me and we can sign the covenant to help in this worthwhile endeavor!