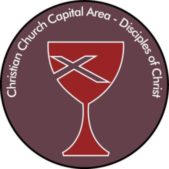 Let's Spring Forward at Bethany Beach Conference Center 2022!
2022 CCCA Conference Center Group
Retreat Information
The Christian Church (Disciples of Christ) of the Capital Area has owned and operated this Conference Center, serving the spiritual retreat needs of the mid-Atlantic area, for over 110 years.
Our Mission: To assist you to lead in spiritual growth and development.
We WELCOME your Group Retreats for 2022!
Conference Center Overview
Cost-effective location for Religious Group Retreats such as Adult/ Children Ministry Groups, College Ministry, Home Schoolers, Camp programs and more including those outside of the Christian Church (Disciples of Christ) denomination.
We also welcome Weddings and Celebrations – with chapel usage available.
Conveniently located two blocks from the Atlantic Ocean, in Bethany Beach, Delaware. Between Rehoboth, DE and Ocean City, MD on the Eastern Shore.
Please note: We reserve the right to close the Conference Center and cancel all retreats for any reason if the Region believes there are any new or additional risks to the safety and health of participants.
Regional Christian Church COVID-19 Policy
Information on Reserving
*We will be operating at 80% occupancy for each building this season and notice the increase in rates compared to 2019.
Visit Website for more information on Bethany Beach
---
2022 Camp and Conference Season
Sign up NOW at cccadisciples.org/camp to participate!

Want to host your own retreat? More info at www.cccadisciples.org/bethanybeach

Any questions, please email campregistrar@cccadisciples.org .
Aracelis Vicente
Retreat Reservations Agent
CCCA Conference Center, Bethany Beach DE
Rentals Phone: 302-604-9242
Fax Phone:240-558-4780
rentals@cccadisciples.org
http://www.cccadisciples.org/bethanybeach
http://www.cccadisciples.org/marymac
Send all hardcopy mail to:
CCCA Reservations Agent
8814 Kensington Pkwy. Suite 208
Chevy Chase MD 20815
Like us on Facebook Page.