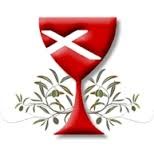 Little Free Pantry at SPCC
Shepherd Park Christian Church has set up a Little Free Pantry (LFP).
LFPs are similar to Little Free Libraries, only with food and other supplies. Ours, located near the front of the church and can be accessed every day, 24- hours/day, is set up with:
canned meats, fish,
vegetables,
pasta, pasta sauce,
rice,
soups,
condiments,
individual packages each containing a face mask, a bottle of hand sanitizer or sanitizing wipes, and a bar of soap
baby diapers,
toilet paper,
paper towels,
and cleaning supplies.
If you have suggestions for other items we can stock, please let us know.
The principle is for neighbors to take what they need and to give back when they can.