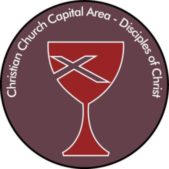 Our 2018 Capital Area Regional Assembly
Click on an image to enlarge
Our Regional Assembly Truly Did Bring the Capital Area "Together on Earth as in Heaven!"
Over 175 Capital Area clergy and lay leaders, along with denominational and ecumenical guests, gathered in Mitchellville, Maryland for a spirit-led and fun Regional Assembly!
Our 2018 Capital Area Regional Assembly, held October 12-13 at Largo Community Church in Mitchellville, Maryland, embodied its theme as much as it proclaimed it! Speaker and teachers, preachers, musicians, and dancers, all helped the over 175 participants explore Jesus' prayer in Matthew 6 on how we can be and do the will of God "Together on Earth as in Heaven."
A hard-working Regional Assembly Planning Team, under the leadership of the Rev. Dr. Ciara Simonson and the Rev. Kathleen Kline Moore pulled together registration, hospitality and meals, an exhibit area, the All Assembly Dinner, a keynote, worship with music and dancing and preaching, Learning Centers, and our biennial Regional Business Meeting! Special thanks goes out to host pastor, the Rev. Jack Morris, and his staff at Largo Community Church and to the members and pastors of Springfield Christian Church for their gracious hospitality serving the meals.
There will be much more said later, but for now we celebrate a faithful and successful 2018 Regional Assembly. For more photographs of the event, please go online to our Regional Facebook Page at: https://www.facebook.com/pg/cccadisciple/photos/?tab=album&album_id=2127654760601848 or to our Regional Website: www.cccadisciples.org.
Download your copy of the 2018 Regional Assembly Business Docket