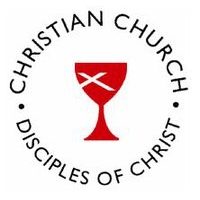 Peace Fellowship Opens Applications for 2020 Summer Internship
For four full decades Disciples Peace Fellowship (DPF) Peace Interns have been serving the wider church by spending a summer traveling from Disciples Church Camp to Disciples Church Camp as advocates for Peace and Justice. The DPF Peace Internship is a life-changing 12-week, paid internship ($2500 stipend for the summer) for anyone age 21 and over. It begins the last week in May with a weeklong training event in Indianapolis where Interns will learn peace practices, meet with denominational leaders at Disciples Center, put together their justice-themed workshops, and prayerfully prepare for the summer in intentional community. From there our Peace Interns spend the next 10 weeks on the road at weeklong Church Camps and Conferences all over the United States and Canada.
As an added bonus, next year's Peace Interns will be attending "It's Real" (the first ever Joint Event of the National Convocation, North American Pacific/Asian Disciples and Central Pastoral Office for Hispanic Ministries hosted at Texas Christian University)! The Internship concludes in early August with a weeklong Closing Retreat where we debrief the experience, recuperate from the summer, and begin thinking about what's next for our justice and peace advocates. It is an incredible program that I would love to share with your students! You can learn more about the Peace Internship at the DPF Website
I am reaching out directly to Regional Ministers, Regional Staff, College Chaplains, Seminary Professors, University Ministry Group Leaders, and General Church Leaders who work with Young Adults in order to gather names of individuals that I could directly recruit to apply for our Peace Internship Program. Thanks for considering the request. I look forward to hearing back from you!

Blessings in your ministry!
Peace,
Rev. Brian Frederick-Gray
Director of Mission Support and the Peace Intern Program
Disciples Peace Fellowship
480-399-6945
dpfintern@gmail.com
disciplespeace.org
if you want to hear about the firsthand experiences of previous Peace Interns you can check out the "Follow the Interns" Blog here!