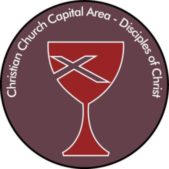 Praying for Our Neighbors in Mexico, Dominica, & Puerto Rico
Dear CCCA Congregations, Institutions, Lay Leaders, Clergy, and Friends:
As I type this, there are thousands of rescue workers in Mexico looking for more survivors following the deadly earthquake Tuesday, September 19, just over a week after another earthquake shook the country. Also, Hurricane Maria is making landfall in Puerto Rico after having ravaged Dominica with epic force winds. We urge you to pray for all those affected and responding, and to give as you are able to Week Of Compassion:
https://docgeneralassembly.webconnex.com/weekofcompassion
And know, always, that you and your communities of family, faith, work, and play are in my prayers always.
Faithfully Yours,
Rev. Allen Harris
Regional Minister