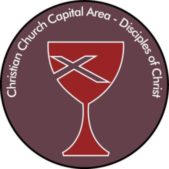 Regional Congregational Choir Project!
We are launching a virtual Regional Congregational Choir Project to be released on Oct 2-3 this year at Regional Assembly. The word Congregational is an important word here:
As long as you are part of every Sunday's congregational singing before the shutdown – whether as a worshipper or as a choir/praise team member – you are who we need! In brief, we are seeking to create the regional congregational singing experience, not just praise team, not just choir, but Congregation!
For everyone of you who participates, $3 will be donated to Week of Compassion – a joint effort by Rev. Allen Harris, Rev. Nathan Hill, and Sharon How. As the relief, refugee, and development mission fund of the Christian Church (Disciples of Christ), the Week of Compassion works with partners to alleviate suffering throughout the world. You may check out their ministry at https://www.weekofcompassion.org
We are looking for participation from Disciples of Christ congregations across the Christian Church Capital Area for this project, singing/ playing one of the most well-known hymns — Great is Thy Faithfulness.
Here's something important: The project will only launch if we are able to get at least 100 participating members.Past members of congregations are welcome.
I wonder: How does church unity and corporate congregational singing look like to you in a time such as this? RSVP by June 28 (Sun) https://forms.gle/8uGarkB26AsqpfZx9
Finally, if you have not yet seen, this production (https://www.youtube.com/watch?v=1NnLRMWj1Z0) released on May 17 is a culmination of members' voices at University Christian Church, with all singing voices mixed at equal decibel together with the instrumental ensemble — which turns into a corporate sound making a joyful song to the rock of our salvation.
Thank you everyone for your faithful support!
In a time such as this, we are more determined than ever to be together as one church.
In a time such as this, may we continue to bear witness to the unity at our table.
Peace and Blessings,
Rev. Allen Harris and Sharon How
*Additional Link
Link to University Christian Church Congregational Choir Project
https://mailchi.mp/0f01a0e2bd7d/ucc-virtual-congregational-choir
For questions about the Regional Congregational Virtual Choir Project, you may reach Sharon How at: Email: sharon_star92@hotmail.com Phone: (301) 454 9455