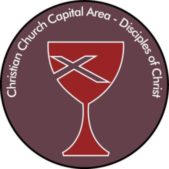 Salt and Light Conference 2023
On October 21, 2023 more than 40 CCCA clergy and church leaders attended the Salt and Light Conference in Reston, VA. This year's theme was "Leading In Times Like These: Restoration, Reconnection, Recovery" with Rev. Yvonne Gilmore, Vice President and Chief of Staff in the Office of the General Minister serving as the Keynote Speaker.
One of the great highlights of the event was the official presentation of the paid and cleared deed to the Pilgrimage Christian Church of Suitland, Maryland to Pastor Brenda Cardwell. Our many thanks to the team at United Christian Parish in Reston, VA and Rev. Beth Williams for hosting the conference and the wonderful efforts from Neil Romstedt and the entire Salt & Light Planning Team for executing this empowering endeavor!