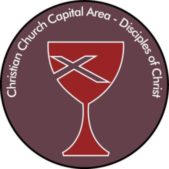 Statement from our Interim Regional Minister
OUR NATION'S LEGACY LIVES!
Our nation's legacy lives! America's spirit survives!
On the Christian calendar's day of Epiphany, God again demonstrated that Divine Love exceeds human folly. The common good defeats heartless evil.
We are Disciples of Jesus Christ, which requires no other party affiliation. And, we are citizens of a hallowed Republic that is, on our watch, deeply divided by political loyalty, moral decline, and the dismantling of truth.
As Disciples of the Prince of Peace, our public citizenship must condemn the violence of lawless extremism. As witnesses in the crowd under the Cross, our public citizenship must, relentlessly, condemn the sins of bigotry, racism, and hate.
The chaotic assault yesterday upon the United States Capitol, residing in the iconic center of our nation's capital, was heartless evil, sinful folly, hateful extremism personified.
Today, God makes all things new: The sun rises upon the earth, Divine Love prevails, the Cross conquers. And, Disciples of Christ resume their work as public citizens of a persistent democracy: helping neighbors, loving enemies, following Jesus.
Our nation's legacy lives! America's spirit survives!
Let us pray:
Lord, make me an instrument of Your peace:
where there is hatred, let me sow love;
where there is injury, pardon;
where there is doubt, faith;
where there is despair, hope;
where there is darkness, light;
and where there is sadness, joy.
O Divine Master,
grant that I may not so much seek to be consoled as to console;
to be understood, as to understand;
to be loved, as to love;
for it is in giving that we receive,
it is in pardoning that we are pardoned,
and it is in dying that we are born to Eternal Life.
Amen.
(St. Francis of Assisi)
Rev. Jeffrey N. Stinehelfer
Interim Regional Minister