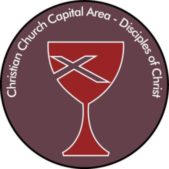 Welcome Rev. Jeffrey Stinehelfer, Interim Regional Minister
On September 17, the Regional Board of the Christian Church Capital Area approved the report of the Interim Regional Minister Search Committee, that Rev. Jeffrey N. Stinehelfer be called to the position of Interim Regional Minister. Rev. Stinehelfer accepted the Call, and will begin service on September 28.

A graduate of Heidelberg University (OH) and Yale Divinity School (CT), Rev. Stinehelfer was ordained in 1970 in the United Church of Christ. He served local churches in Ohio, Kentucky, and Illinois until 1983, when he began conference ministry in Illinois, Minnesota, and Central Atlantic. From 1997 to 2010, Rev. Stinehelfer performed stewardship and development ministry with faith-based non-profits based in the Washington, DC, metropolitan area. Most notably, he was Campaign Director for the $5 million renovation of the United Methodist Building on Capitol Hill, Director of Major Gifts for Sojourners, and Vice President of the Faith and Politics Institute. Overall, he has raised nearly $30 million.

In recent years, Rev. Stinehelfer has served Heritage Christian Church (Interim Pastor), Palisades Community Church (Senior Pastor), and Hyattstown Christian Church (Interim Pastor). He resides in Olney (MD) with his wife Chris Pletcher, their youngest son Daniel, and their beagle Wrigley.