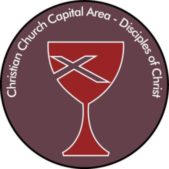 Administration Really IS Ministry!
ADMINISMINISTRY.COM TO HOST THIRD FRIDAY CONVERSATIONS STARTING IN JUNE
Rev. Micah James, lead consultant of AdminIsMinistry will facilitate the conversations about church administration topics each third Friday starting in June 2018. Each conversation is aimed at bringing ministry leaders together to share their wealth of wisdom and knowledge in a collective conversation.
No registration required. The link to the chat will be posted on the AdminIsMinistry Facebook page 30 minutes before each conversation. The first three conversations are scheduled as follows:
June 15, 2018 @ 1:00pm CST – Social Media Management
July 20, 2018 @ 1:00pm CST – Supervision 101
August 17, 2018 @ 1:00pm CST – Child Care Ministry.
The conversations are FREE and will be ONLINE in roundtable format. Mark your calendars and join in the conversation!
About AdminIsMinistry, LLC
Our goal at AdminIsMinistry is to resource congregational pastors and leaders with bite-sized resources on church administration. We are pastors and we know that you have limited time, so we want to make sure the time you are spending in ministry is spent in the most effective way possible. Let us help you be the best minister or ministry leader possible! Learn more at www.adminisministry.com.
About Rev. Micah James, CCA
Rev. Micah James, CCA, AdminIsMinistry's Lead Consultant, is the benefactor of three generators of church administrator genealogy, which includes Rev. Mike Hunter, CCA, AdminIsMinistry's advisor, writer, and contract speaker, and her grandmother Emma Slaughter, who served as a church financial secretary for more than 40 years. Micah is an ordained minister with the Christian Church (Disciples of Christ), currently serving at First Christian Church of Edmond, OK. As a part of this ministry, Micah utilizes her creative and administrative gifts as she facilitates ministry programs and events for the Church community.
AdminIsMinistry Contact:
Rev. Micah James
Tel. 405.694.1818
Email: micah@adminisministry.com