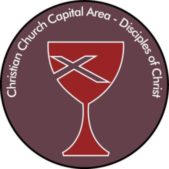 Around the Region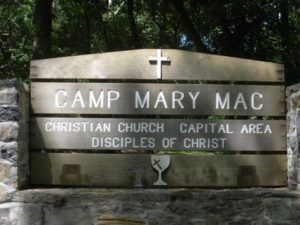 Camp Mary Mac: As earlier communicated, a committee appointed by the Region's Board of Directors has been working since November with a commercial real estate agent to market our property. A satisfactory offer to purchase was received, and at a recent special meeting, the Board unanimously approved this contract for the sale of the Mary Mac property. The transaction is expected to be finalized by the end of January, or soon after. At its regularly scheduled meeting in February, the Board will address arrangements that will ensure responsible stewardship of the sale proceeds, regarding future support of our outdoor ministry programs and the Region in general.
The Christian Church Capital Area gives thanks to God for the visionaries who founded Camp Mary Mac, for the volunteers who have cared for and sustained the property, for the volunteers who nurtured generations of youth and families in their relationship with God's Creation, for the congregations that have supported our Camp and Conference ministry, and for the countless bonds of friendship that have been inspired by experiences at Camp Mary Mac. This legacy of love and spiritual growth will be celebrated at a remembrance event currently in the planning stage. Depending upon COVID-19 protocols and seasonal weather, we will hopefully be able to gather at the camp for appropriate closure.
Chairs Available: 70 chairs from Bethany Beach Christian Church are available free to any CCCA church or related organization. The chairs have chrome frames, some with black upholstery and some covered in leather, and most have arms. Contact person: Glenn Chisholm, chisholmgd@aol.com.
Whosoever Will Christian Church: The congregation celebrated its 26th Anniversary on December 12, under the leadership of its pastor, Rev. J. Edwin Lloyd, Jr. The happy event was shared by many visitors and guests, including Carmen Jennings and Rev. Jeff Stinehelfer representing CCCA.
Haitian Pentecostal Christian Church: The pastor and congregation are discerning their future in the current place of worship, whether they will continue to rent the facility or attempt to own it. In November, Interim Regional Minister Rev. Jeff Stinehelfer met with Rev. Gabrielle Montilus and the building owner and worshiped with the congregation.
Perryhawkin Christian Church: Though the congregation withdrew from CCCA a few years ago, in November leaders requested assistance from Interim Regional Minister Rev. Jeff Stinehelfer in considering its future. Current circumstances are changing with the retirement of Rev. Jeff Coalter, and gradual attrition of membership. On December 26, a lay pastor living in the area was installed.
National City Christian Church: NCCC was one of many DC area churches mentioned in a December 24 article in the Washington Post about plans for Christmas services in the midst of the ongoing pandemic. Rev. Amy Butler, Rev. Steven Baines, Rev. Beverly Goines and musician Gerald Ricks were featured in commentary and photos.