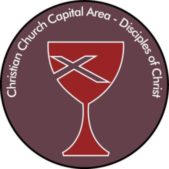 Around the Region – Regional Newsletter
National City Christian Church will celebrate the installation of their new senior minister, Rev. Stephanie Kendall, this Sunday, March 5. Rev. Terri Hord Owens, General Minister and President, will be present and will preach.

First Christian Church, Hagerstown, welcomes Rev. Dr. James Brooks as their new senior minister. March 5 will Dr. Brooks' first Sunday with the congregation. He comes to Hagerstown from First Christian Church in Salem, Oregon. The congregation showed its appreciation to Rev. David Britt for his service with them as interim minister with a celebration on February 19.