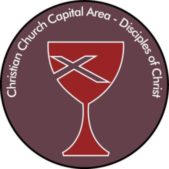 Around the Region – Regional Newsletter
Special Recognitions:

At the Regional Assembly, among the many leaders in the life and ministry of CCCA, the following were given special recognition, with gratitude:

Rev. Delancy Catlett, outgoing Moderator
Rev. Terri McLellan, incoming Moderator
Rev. Carmen Jennings Woodson, Chairperson, RA Planning Committee
Emily Swett, Host/Manager, Bethany Beach Camp and Conference Center
Aracelis Vicente, CCCA Office Manager and Rentals Agent

Search and Call:

First Christian Church of Hagerstown is in the final stage of candidate selection for Senior Pastor
National City Christian Church has received its committee's recommended candidate for Senior Pastor
Christian Temple is welcoming new Co-Pastors John and Katie Callaway
Bethany Christian Church has completed its church profile, now seeking candidates for Senior Minister
Michigan Park Christian Church is preparing to begin an interim ministryInstallation:

Rev. Ryan Thrasher was installed as the Senior Pastor at Palisades Community Church on October 2nd. Ryan and his wife Rev. Monica Banks are pictured below with participants and guests gathered for the occasion.

Retirement:

On September 25, Rev. Rick Powell officially retired after 27 years of ministry as Senior Pastor at Christian Temple, and faithful service to the Region and to the General Church. Rick preached a farewell sermon and presided a final time at the Lord's Table, blessed by the congregation's standing ovation. Rev. Jayna Powell was also recognized for the many ways in which she has ministered to the congregation, Region, General Church, and Baltimore community. Among the many participants and guests for the occasion was Rick's brother Jim Powell, pictured with Rick below.
Prayer Concern:Bertrand Treadwell, brother-in-law of CCCA Office Manager Aracelis Vicente, passed away on October 27. Prayers are invited for Aracelis, husband Thomas Treadwell, and the Treadwell family.