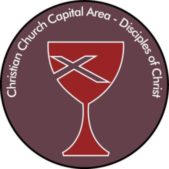 Around the Region
The foster son of Rev. Charles Lucas, Miles Barker (31), is recovering from a serious auto accident. Miles required life support for many days and is still in intensive care at MedStar Washington Medical Center. Our prayers surround Charles, Miles, and the family.
Moderator Rev. Delancey Catlett and Moderator-Elect Rev. Terri McLellan recently represented CCCA at a convocation in Texas for regional leaders from across the county.
First Christian Church of Hagerstown is receiving profiles of clergy who may be interested in applying for the position of Senior Pastor.
Bethany Christian Church (Fort Washington) will soon be ready to receive profiles of clergy interested in applying for the position of Senior Pastor.
Christian Temple (Catonsville) has extended a call to Co-Pastors John and Kate Callaway, who are in the process with our Commission for Ministry of transferring their standing from the Cooperative Baptist Church to the CC (DOC). On September 25, the congregation will celebrate the retirement of Rev. Rick Powell after more than 20 years of ministry together.
Rev. Marvin Owens has announced his official retirement as Senior Pastor of Michigan Park Christian Church. The Region is working with the Ministry Board of MPCC to determine avenues forward.
The Spanish-speaking congregation of Springfield Christian Church voted to disaffiliate with the Christian Church (Disciples of Christ), and subsequently voted to affiliate with another denomination. The remaining members of the English-speaking congregation are in the process of discerning individual affiliations.
North Chevy Chase Christian Church is seeking an office assistant, for more information contact nc4pastor@gmail.com.