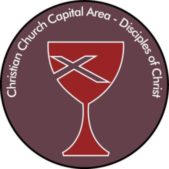 CCCA Camp and Conference Program- Breaking News Alert
Dear Parents and Campers,
This summer, the CCCA Outdoor Ministries Committee of the Commission for Camps and Conferences is now partnering with CampDoc.com to better serve our campers and staff. CampDoc.com finally allows you an online Camper registration alternative and an electronic health record system for CCCA camps. You can now register your camper and complete their health information all in one place.
The security and privacy of your camper's health information are important to us. CampDoc.com site is secure, encrypted, and password protected. Only CCCA Camp Directors and their specifically appointed "Camp Medical Information/ Health Data Representative" on their Camp staff and the CCCA Camp Registrar at the CCCA Regional Office will have access to camper health information.
Before you begin to register for a CCCA camp, first go to the CCCA Camp Website to see if your CCCA local congregation provides Camper Scholarships. If they do, and you or your camper qualifies for one, request a Local Congregation Camper Scholarship Code from them.

NEW FOR 2018

: If you qualify for one, you will need this Scholarship Code in advance in order to receive the discount when you register for the camp.
Before you begin to register for a CCCA camp, if your local church does not provide scholarships or you still need some extra support to get to camp, you can also apply for a CCCA Regional Camper Scholarship. For Regional Camper Scholarship info. & confidential application, and for general registration questions, email CCCA Camp Registrar (campregistrar@cccadisciples.org) or call her at 301-942-8266. If a camper qualifies for a Regional Camper Scholarship, a different Code will be provided for use during Registration.
After you have checked on Scholarship opportunities from your church, your family, and/or the Region, go to "https://app.campdoc.com/!/home/auth/login?r=ccca" on the Internet to begin the registration process.
Once you sign up for a CampDoc.com account at CampDoc.com, you will be able to register yourself or another camper and make payments online. Afterwards, you will receive more information on how to complete your camper's medical/ health profile.
We're excited to let you know that your camper's health information will save from year-to-year, so once you complete it in CampDoc.com this season, you will not have to start from scratch next year.
CampDoc.com sends out periodic reminder emails for incomplete medical/ health information and Camp Fee balances. These notifications will come from campdoc.com, so please add this to your safe sender list to avoid accidental delivery to junk and spam folders. We don't want you to miss important notices about camp!
We are excited to continually improve, building safer, more productive, and more efficient systems to create the best experience for you and your family!
We can't wait to see you this summer!
Co-Chairs of the CCCA Outdoor Ministries Committee:
Jordan Kline, FCC-Falls Church and Mindy Swain, Christian Temple
For More Info
See the CCCA Camps website for other camp-related forms and information: http://www.cccadisciples.org/camp