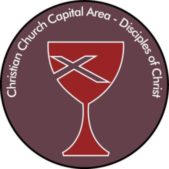 CCCA Campaign "More Than Enough!"
More Than Enough! Campaign Update:
Pledges to the Region's special, three-year stewardship program are now very close to $75,000! That total is 75% of the annual goal of $100,000, which indicates that, as a collectively committed Region, we can indeed meet the challenge! More Than Enough! is intended to guarantee that the Region's Search and Call Committee may confidently offer a full-time compensation package to candidates who wish to apply to become our next Regional Minister.
Many of our congregations, many of our volunteers and leaders, many of the lay people of our congregations, and many of our clergy, have not yet made a pledge! PLEASE consider what YOU can do–modestly or more generously–to advance the effort.
We would like to announce complete success of More Than Enough! at the 2022 Regional Assembly in October! We will surely be able to do so IF you and/or your congregation complete the form HERE, and mail it to the Region's office! Thank you!
"More Than Enough!" Campaign Committee: Fran Cockerham, Sara Hindsley, Bill Johnston, Yvonne Malone, Bob McCoy, Rev. Yakelin Santos, and Rev. Jeff Stinehelfer (Interim Regional Minister)