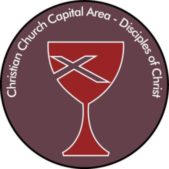 CCCA Campaign "More Than Enough!"
"More Than Enough!" is an opportunity for you to help ensure that the Christian Church Capital Area will be served in the future by a Regional Minister on a FULL-TIME basis, just as it has been in the past. Our Region consists of 40 congregations, thousands of church members, more than 100 clergy, many persons aspiring to ordination/ under-care status, numerous commissions and committees, and important relationships with the General Church, partner institutions, and ecumenical organizations. This comprehensive, vital ministry requires the oversight of an ordained professional who is devoted full time to the inherent responsibilities of spiritual leadership and management of the organization.
This special campaign is inspired by the message of the Apostle Paul in 2 Cor 9:6-8 (Good News Bible):
"Remember that the person who plants few seeds will have a small crop; the one who plants many seeds will have a large crop. Each one should give, then, as he (she) has decided, not with regret or out of a sense of duty; for God loves the one who gives gladly. God is able to give you more than you need, so that you will always have all you need for yourselves and more than enough for every good cause."
Please use the Pledge Form HERE
The goal of "More Than Enough!" is to raise $100,000 in each of the next three years (2022, 2023, 2024), though it may need to be extended for additional years. THE EXCITING NEWS, AS THE GENERAL PHASE OF THE CAMPAIGN BEGINS, IS THAT $50,000 (50% OF GOAL!) HAS ALREADY BEEN PLEDGED BY EARLY DONORS IN THE ADVANCE PHASE!
Join them! Every pledge will help to support a full time Regional Minister. Every Disciple, every church, every friend of CCCA is invited to make a multi-year commitment. Please note: Pledges do not replace annual giving, nor do they replace gifts to special General Church offerings. Together, let us embrace Paul's position: "(We) will always have …more than enough for every good cause."
Please give prayerful consideration to your participation in "More Than Enough!". Then, complete a pledge form that accompanies this announcement, and send it to the Regional office. Now, and in the future, personal checks/pledge payments are to be mailed to the Region office, with the notation that it is for the fulfillment of a pledge to "More Than Enough!". The campaign's financial records will be maintained by the Region. CCCA is registered with IRS 501(c)(3) status, so all gifts are tax deductible.
Again, the exciting news, as "More Than Enough!" officially begins: $50,000 OF OUR $100,000 ANNUAL GOAL (50%!) HAS ALREADY BEEN PLEDGED! Individually, and as a congregation, please join the effort!
Thank you, and God bless you!
Please use the pledge form
HERE
"More Than Enough!" Campaign Committee: Fran Cockerham, Sara Hindsley, Bill Johnston, Yvonne Malone, Bob McCoy, Rev. Yakelin Santos, and Rev. Jeff Stinehelfer (Interim Regional Minister)