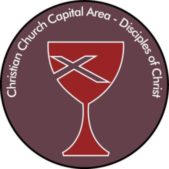 Holiday Happenings at the Conference Center at Bethany Beach

December 2023
The Town of Bethany will be announcing the winner of the Coast Christmas Showdown. The Tabernacle is entered in the contest!
We need your HELP – Clean out your attic and storage areas!
If you or your congregation has extra holiday decorations such as lights, wreaths, trees, or more that can be donated to the Conference Center, please let us know. Donations can be brought to the Regional Office or brought to the Conference Center during decoration weekends, November 10-12, and November 17-19.
RESERVE YOUR SPACE HERE FOR DECORATING WEEKENDS!
UPDATE: Decorating weekends will be complimentary stays with continental breakfast, not including linen

December 2, 2023
The Town of Bethany will be hosting "Winter Wonderland in Bethany" where multiple events will be held. Party with Santa in Town Hall 1:00-3:00pm, Trolley, Train & Tractor ride 1:00-4:00pm and Tree lighting at 5pm. This will be the 1st year that the Bethany Beach Conference Center will play a part in the festivities!

December 2, 6 & 16, 2023 "Winter Wonderland Saturdays
We will have the tabernacle lit up for all to see the beauty of the Conference Center, join the bingo card for families to search for the "Elf on the Shelf" in the tabernacle and we plan to host the Coat and Warm drop off location. Enjoy festivities from 10:00am – 5:00pm.
RESERVE YOUR SPACE HERE FOR WONDERLAND WEEKENDS!Please join the festivities and stay at the Conference Center on a
HOLIDAY SPECIAL — $80/adult and $50/child (age 5-12)
to stay in available buildings. * Linen included per person.
Information on Reserving
We now offer Linen Bundles for your entire stay at $40 per person.