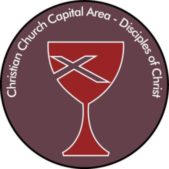 The Coronavirus/ Covid-19 and CCCA Congregations
Greetings in the name and by the grace of Jesus Christ.
I wanted to reach out to you as concerns about the recent outbreak of the Covid-19 "Coronavirus" has spread to the United States and into our Region. Certainly the confirmation of cases at a local church, including with the pastor, has heightened fears about communal gatherings, including church services. I am and shall be in prayer for all who have been affected by this disease and those who are fearful and anxious about its spread.
Please know that I am monitoring the situation, as are other Regional Ministers and our denominational leaders. In addition to the wonderful statement included in our bi-weekly e-mail newsletter put out last week by the Office of General Minister & President, the Week of Compassion, and the National Benevolent Association, a very helpful resource page has been created. You can find it at: https://disciples.org/dns/disciples-and-covid-19/. Please check this out immediately as there are exceptionally helpful and up-to-date resources, some very practical about how to minimize risks in congregational settings and worship services.
I have also put below the links to all the state/ district Departments of Health web pages on the Coronavirus resources for that state/ district for the Capital Area Region.
If you have any specific questions or needs that are not met by the resources on this page, please reach out to me and I will do the best I can to find an answer. And in the meantime, I pray for you the prayer Isaiah prayed in Isaiah 41:10: "Do not fear, for I am with you, do not be afraid, for I am your God; I will strengthen you, I will help you, I will uphold you with my victorious right hand."
May it be so. Amen.
Allen
Maryland Department Of Health web page on Coronavirus:
https://phpa.health.maryland.gov/Pages/Novel-coronavirus.aspx
Washington, DC Department of Health page on Coronavirus:
https://coronavirus.dc.gov/
Virginia Department of Health page on Coronavirus:
http://www.vdh.virginia.gov/surveillance-and-investigation/novel-coronavirus/
Delaware Department of Health page on Coronavirus:
https://www.dhss.delaware.gov/dhss/dph/epi/2019novelcoronavirus.html
West Virginia Department of Health page on Coronavirus:
https://dhhr.wv.gov/Coronavirus%20Disease-COVID-19/Pages/default.aspx