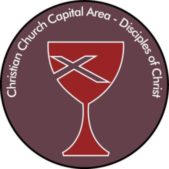 2022 Regional Assembly
The theme for the 2022 Regional Assembly is "Justice, Mercy, Humility: What Is Required of Disciples Today?" based upon the scripture passage Micah 6:8

Keynote Speakers for the event are:
Rev. Dr. Bernard Richardson (Dean, Howard Divinity School)
Rev. Steve Doan (Retired Disciples Chaplain)
Learning Center topics and Workshops include something for all ages:
Mastering Biblical Storytelling: For Children and Beyond
Spirituality and Activism
Refugee Resettlement Nuts and Bolts
Helping Your Church Recover from COVID
The Value of Small Churches
Principles of Board Governance for Congregations
Green Chalice – Carbon Neutral Churches
We are now accepting Registrations for the Assembly, and can be made for both in-person and virtual attendees. Early registration discounts are in effect through the month of May, so please take advantage and REGISTER EARLY!
To Register for assembly and to make overnight room reservations at the Bolger Center click on the images below. *NOTE: All Overnight guest must also register for the assembly separately.
*Reservations for this group are available only through the dedicated weblink provided. Call-In Reservations will not be accommodated.